Waste Development & Communications Officer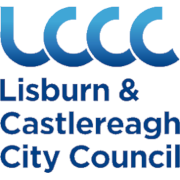 Employer Information
Lisburn & Castlereagh City Council
E: Human.Resources@lisburncastlereagh.gov.uk
T: 028 9250 9250
WASTE DEVELOPMENT & COMMUNICATIONS OFFICER (fixed term for six months, with possibility of extension)
SALARY: Scale SO1, NJC Spinal Column Points 23-25, £27,741 – £29,577 per annum
KEY PURPOSE
The post holder will be responsible to the Waste Policy & Development Manager within the Waste Management Section of the Technical and Estates Services Unit and will assist in the delivery of a range of services in the Waste Management Section within the Environmental Services Department.
The postholder will have specific responsibilities in relation to community waste campaigns, communications, events and programmes, research/surveys/consultations, development of pilot programmes and identification of funding opportunities and will support the Waste Education & Promotions Officer as required to ensure development and implementation of best waste management practices and increased awareness and participation in the Councils waste management services. Delivery of these responsibilities may include working out of hours with due notice.
The postholder will be required to work closely with the Waste Services and Contracts Section in the delivery of a wide range of waste management services and to ensure the Council implements its Waste Management Plan and meets its strategic objectives as set out in the Departmental and Corporate Plan.
They will deputise for the Waste Policy & Development Manager, undertake any delegated functions and assume additional relevant duties including participation in the interchange of duties to cover annual leave & sickness absences. They will support activities within the Waste Services and Contracts Section as required and assist in the annual budgetary estimates process.
The application form will only be available online. Applications for this post will be channelled exclusively through the Council's e-recruit system therefore application forms in hard copy will not be available to candidates. However, the Council will consider any requests for an application to be made in hard copy and will provide alternative arrangements where possible, for example access to a computer.

Temporary
Closing date: Wednesday 04 Aug 2021
Salary: £27741
Apply for job
---