WAREHOUSE SUPERVISOR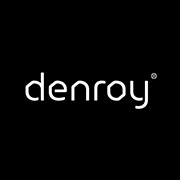 Employer Information
Denroy Plastics Limited
E: humanresources@denroy.com
T: 02891277556
Your role will be to provide supervision to a team of Warehouse Coordinators, and ensure the Warehouses are running effectively at all times across the Group. To include Denroy, Denman and Denpro.

Key Responsibilities: 

1.  Actioning the receipt, storage, processing and despatch of all product inside the warehouse, both business owned, and customer owned. 
2.  Ensuring all receipts, issues and item location changes are actioned on Infor system. 
3. Completing regular cycle count audits and investigating any anomalies. 
4. Tracking and coordinating the receipt, storage, and timely delivery of goods and materials.
5.  Scheduling collections and deliveries of project stock to sites, or other required destinations as agreed with the Project Manager; ensuring the most cost-effective method is used.
6.  Processing Supplier and/or Customer returns. • Ordering supplies and maintaining consumable products.
7.  Maintaining an "unallocated stock" register and liaising with Project Managers to use or dispose of goods. 
8.  Responsibility for compliance with Health and Safety legislation throughout the Warehouse.
9.  Control of Forklift Trucks and Equipment to ensure full operational capacity and achieve daily targets.
10. Oversee any planned maintenance of company vehicles, machinery and equipment.
11. Maintaining growing Internet business.
12. Good understanding of managing all aspects People Management including PDRs, Disciplinary issue, Personal Problems and Return to Works.

What competencies are we looking for?

1.  Warehousing accountancy knowledge.
2.  Excellent written and verbal communication skills.
3.  An enthusiastic, dynamic team player, with the ability to problem solve.
4.  Forklift licence is essential for this role.
5.  Previous warehouse operations supervisor experience would be beneficial for this role.
6. Build team philosophy and cultivate a team atmosphere by working with the team to achieve the company's targets and objectives.


---