Volunteer – Telephone Befriender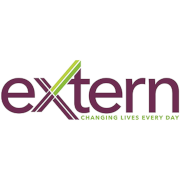 Employer Information
Extern
E: jobs@extern.org
T: +44 (0)28 9084 0555
Transform Lives with Extern
Extern transforms lives as the leading social justice charity across the island of Ireland. We believe another chance can change a life. Each year we speak up for and support more than 25,000 adults, children, young people and families.
Volunteers can help us enable them to overcome their challenges and empower positive change.
Extern recognises volunteers as a core part of our team, with a distinctive but complementary role alongside our paid staff. By contributing your time and skills, together we can help offer even more life-changing support to the most vulnerable in our communities.
We are seeking caring, motivated, and non-judgmental people who genuinely wish to make a difference to the lives of others, to volunteer alongside our excellent staff in delivering life-changing support to those who need it most.
All Extern volunteers receive a thorough training and induction programme, delivered by our award-winning Practice Development Unit, and will be supported and encouraged by a dedicated Volunteer Supervisor.
ROLE: Volunteer Telephone Befriender
LOCATION: N.I. Wide
NATURE OF ROLE: Volunteer- there are no expectations of hours involved, and volunteers can always take a break from their involvement.
Before applying, please review the attached Volunteer Role Descriptor which provides more information, and outlines the key responsibilities, skills and experience needed for this volunteer role.
If you have any questions about this volunteer role please contact Extern's Volunteer Coordinator, caoimhe.cregan@extern.org
---