Technical Sales Specialist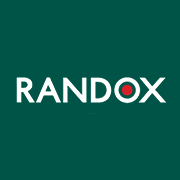 Employer Information
Randox
E: recruitment@randox.com
T: +44 (0) 28 9442 2413
Technical Sales Specialist – Australia (21I/TAUZ)
Randox has an exciting opportunity for an ambitious, target driven individual to join our growing sales team.
The role will involve the sale and promotion of the Randox clinical product portfolio and increasing the overall brand awareness of Randox in. As a Technical Sales Specialist, you will visit existing and new customers on a regular basis to develop and renew relationships and extend our client's target area, focusing on promoting our products and increasing sales in Australia/New Zealand.
This role will involve troubleshooting customer and internal technical queries along with providing technical knowledge to principle B2B clients.
This is a unique opportunity for the right individual to join an innovative international company in a growing industry that can provide career security and genuine advancement for those who show potential.
Primary Responsibilities:
• Promotion and education surrounding Randox clinical products.
• Troubleshooting/assisting in queries regarding the Randox clinical product portfolio.
• Management of territory CRM Database and direct selling of Randox products to customers.
• Engage and develop relationships with all key personnel in the relevant territory.
• Map out laboratories, including details such as suppliers and all other relevant information to develop a good overall knowledge of the customer.
• Gather information about competing products.
• Provide relevant quotations to customers
• Engage with Manager on a regular basis, updating on business opportunities, market changes etc.
• Utilisation of CRM system to plan calls, visits and to capture customer/market information.
Your profile:
• A Bachelor degree or higher in a related Life Science or engineering discipline. A background in biomedical engineering would be advantageous.
• Experience in the diagnostics industry or working with medical devices would be advantageous
• Ability to build and maintain effective working relationships with customers and potential customers.
• A positive attitude with the drive and work ethic to meet targets.
• Strong negotiation skills.
• Excellent time management, organisational skills.
• Excellent communication and presentation skills (both written and oral).
• Fully competent in the use of Microsoft packages including Word, Excel, Outlook and PowerPoint
• Willingness to travel extensively throughout the designated sales territory (1 week per month)
• A valid driving licence
About Randox:
Randox Laboratories is passionate about improving global health and saving lives through the development of innovative and pioneering products. Through our commitment and the skill of our people we have grown to be a world leader in diagnostics for clinical healthcare, toxicology, food security and providing quality solutions to over 145 countries. In order to serve our growing international markets we require high calibre applicants with scientific, engineering, software and broader business skills – including sales, marketing, logistics, finance and many more.
Central to the Randox ethos is our drive to improve healthcare worldwide and every one of our staff plays a vital role in this aim.
---