TECHNICAL MANAGER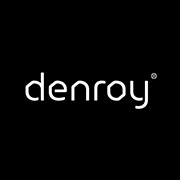 Employer Information
Denroy Plastics Limited
E: humanresources@denroy.com
T: 02891277556
Technical Manager – Denroy Plastics
Roles & Responsibilities
Provide leadership of distinct teams within the Technical Department, (R&T, NPI & Design), contributing to the development of production processes and enabling transfer from materials research through scaled-up prototypes to manufacturing.
Develop the short, medium and long term technical roadmaps that are fully aligned with the company's business strategies.
Facilitate the areas of strategic growth that can be assisted through technological means.
Manage departmental budgets, allocate and develop resources necessary to meet technical challenges.
Delegate work packages to the appropriate technical specialists
Ensure correct evaluations relating to TRL and MRL levels within projects and use them to help provide gates for stage assessments.
Responsible for ensuring all IP (including know-how and lessons-learned) is gathered, recorded and stored for easy future retrieval.
Oversee the implementation of IT systems (e.g 3DX).
Communicate with sufficient technical detail to adequately interface with direct reports whilst at the same time ensuring that the commercial or strategic ramifications of work or decisions is transmitted to board members and other senior managers.
The TM shall develop and work to an overarching NPI process which matches the lifecycle of the products manufactured at Denroy. This will consider formal processes for idea evaluation, use proper project management techniques for non-standard products or business-as-usual methods for more routine work.
Be flexible and resilient to change whilst responsible for leading operational and/or technical projects
Ensuring that new activities are well planned, and risk assessed.
Essential Criteria
Have a 3rd level education in a scientific or engineering field
Have previous management experience in a technical development / NPI environment
Experience leading projects in a quality-driven research or manufacturing environment, using quality and traceability systems and maintaining auditable activity and/or batch records.
Excellent time management skills and ability to prioritise tasks and human resource relative to wider project needs.
Excellent team working, interpersonal and leadership skills.
Ability to communicate appropriate, concise and accurate information. Practised in the use of office applications and specialised tools for collecting, recording, processing and presenting data.
Capable of leading activities, drafting & executing regular plans, ensuring delivery of objectives on time and in full.
Desirable Criteria
Industrial experience which includes polymer processing / engineering and introduction of new materials or processes from research findings.
Coaching and Mentoring experience.
Experience working within the Aerospace industry.
Experience working at a high level within interdisciplinary/multi-company collaborative engineering projects
---