Talent Management Specialist ( HR Generalist)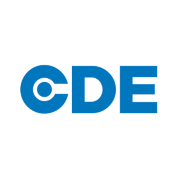 Employer Information
CDE
E: recruitment@cdeglobal.com
T: +44 28 8676 7900
CDE is now seeking to appoint a professional HR Generalist to join the team. Reporting directly to the Talent and Organisational Development Manager, and working collaboratively with all other parts of the business, you will hold a key role within the company, ensuring the co-ordination and implementation of world class HR services, policies and initiatives and providing the right level of guidance and support on people management to those within CDE.
The HR Generalist will be focused on delivering a world class HR service to our customers based on well-established and effective policies, procedures and initiatives.
Working in conjunction with other members of the Talent and Organisational Development team and the wider business, you will play a key role in managing various aspects of the HR function, including resourcing, onboarding, HRIS management, employee relations and family friendly leave.
This position is based in Monkstown, Northern Ireland but may require some travel given the global profile of our work
---