Supervisor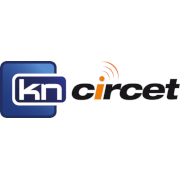 Employer Information
KN Circet
E: recruitment@kncircet.ie
T: +353 (1) 457 5000
As Supervisor you will be expected to have a level understanding of the Openreach Network and activities associated with the Fibre installation and operations involved with these works. As Supervisor your roles and responsibilities are listed below but are not exhaustive:
Responsibilities as Supervisor include:
Supervise workflows – survey where necessary and ensure that work streams have been programmed by the supply chain and organise staff to carry out required works as efficiently as possible.
Manage the full project lifecycle from allocation to closure. This includes managing site quality and ensure the completion and submission of digital evidence for closure of works.
Ensure policies, procedures and processes are communicated and understood by crews on site.
Ensure that all crews within their remit have been inducted and are both are competent and compliant to undertake works that they have been assigned by following procedures that has been implemented.
Provide updates and reports on a regular basis to their Line Manager for further communication throughout the business.
Ensure all permit and noticing conditions are being met on site.
Identify with the supply chain and direct labour where DFE'S are required and prepare submission to the relevant Project Manager for Client approval.
Manage and maintain existing LA relationships – carry out joint site meetings with the Client and other relevant stakeholders.
Ensure that suitable levels of information and safe working instruction has been applied and has been communicated throughout site based crews through the tool box talk process
Keep accurate daily records of works planned and issues encountered.
Coach, mentor and monitor operatives to work in a safe, quality and cost-effective manner.
Monitor and provide digital evidence of all sites daily
Maintain their own levels of Continual Professional Development and where necessary report lapsing accreditations to the Regional Training Team to book in for re-qualification/accreditations
Health & Safety Obligations:
Fully understand and implement the company safety policy and procedures.
Ensure that the programmes for the contracts are successfully delivered with the "Work Safe Home Safe" ethos.
Ensure that site crews have access to company RAMS and undertake their "Point Of Work Risk Assessment" and site survey prior to commencing works.
Drive compliance onsite ensuring that suitable forms of SLG have been employed and implemented.
Report any unsafe acts, dangerous occurrences, near misses, incidents or accidents onsite.
Report utility strikes to Regional HSEQ and ensure suitable investigation has been undertaken along with completion of remedial action.
Stop works onsite in the event of identification of unsafe working practices, methods, equipment being used or incompetent personnel employed to undertake works.
Skills & Experience required:
Must hold a full UK Drivers' Licence.
New Roads & Street Works Act 1991 Operative Qualifications (LA S1/Unit 10)
Knowledge of the Openreach network.
Knowledge of health and safety practices including risk assessments.
Ability to negotiate suitable outcomes that mitigate project risk.
Confident working to tight timescales effectively.
Knowledge of Fibre installation activities and the Openreach Network.
Registration with Smart Awards and holder of NOPS card.
CSCS card (CITB, EUSR, CPCS)
---