Supervisor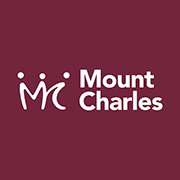 Employer Information
Mount Charles
E: hr@mountcharles.com
T: 028 9032 0070
Mount Charles Ireland have an exciting opportunity for a Supervisor to join our team at Tesco Distribution Centre, Donabate
The key person will have a passion for providing the highest quality service to our customers. As the Supervisor, you will support the general manager to ensure there is a harmonious and productive work environment, and that every customer receives a high standard of service.
Rewards: 
Full-time permanent contract
​​​​​​​Hourly Pay rate €15.00 per hour
20 days Paid Holidays, in addition to Bank Holidays
Training & Development
Responsibilities:
​​​​​​​Ensuring the service achieves maximum efficiency, achieving a high standard of customer satisfaction at all times.
Responsibility for all aspects of the service and team whilst on shift
Working with the General Manager to review and plan for upcoming events
Ensuring all bookwork is completed within agreed timescales and, company requirements.
Provide exceptional customer service to all customers
Implementing staff training as required per company procedures
Ensuring all HACCP, Food Safety, and Health & Safety Legislation requirements are always adhered to.
Our colleagues care passionately about the quality of our food and service the ability to motivate and drive the team to excellence in terms of service is a vital component of the post.
The Person:
Excellent communication, organisational, and time management skills.
Ability to communicate fluently in English
Previous experience working in a busy hospitality role
Ability to work in a fast-paced environment, deal with issues as they arise, and contribute in all areas of service
The ability to prioritise and have an eye for detail
To promote and contribute to a harmonious working environment where all employees are treated with respect and dignity.
To ensure a safe environment is maintained in compliance with health, safety, fire, hygiene, and security legislation and company policies and procedures.
 GREAT PEOPLE – GREAT SERVICE – GREAT FUTURE
​​​​​​​#jobs.ie
Permanent
Closing date: Friday 05 Nov 2021
Salary: £15
Apply for job
---