Strategic Stock Control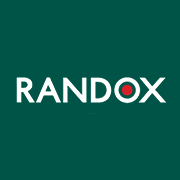 Employer Information
Randox
E: recruitment@randox.com
T: +44 (0) 28 9442 2413
Strategic Stock Controller – (Job Ref: 21N/STSC)
We require a highly motivated and enthusiastic Strategic Stock Controller to join a busy Supply Chain team.
The successful applicant will assist in the day to day management of stock, including storage, retrieval and counting.
The Role:
• Ensuring accurate stock records
• Issuing stock in a timely manner based on stock requests and processing stock movements on Sage
• Receipt of deliveries and cross-referencing of delivery note ensuring accuracy
• Labelling stock as per planning and operational requests
• Routinely conducting cycle counts
• Ensuring component/raw material returns are processed and recorded
• Conducting visual checks, routine maintenance and upkeep of all sectional equipment
• Adherence to company health and safety procedures
Desired Skills and Experience
• Educated to GCSE level in Maths and English Language
• Excellent housekeeping skills
• Accurate recording of data
• Ability to develop a working knowledge of departmental procedures
• Strong numerical and interpersonal skills
• Previous experience in a manufacturing environment is desirable.
About Randox:
Randox Laboratories is passionate about improving global health and saving lives through the development of innovative and pioneering products. Through our commitment and the skill of our people we have grown to be a world leader in diagnostics for clinical healthcare, toxicology, food security and providing quality solutions to over 145 countries. In order to serve our growing international markets we require high calibre applicants with scientific, engineering, software and broader business skills – including sales, marketing, logistics, finance and many more.
Central to the Randox ethos is our drive to improve healthcare worldwide and every one of our staff plays a vital role in this aim.
---