Software Developer Placement Student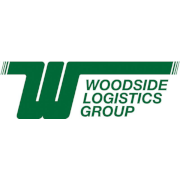 Employer Information
Woodside Logistics Group
E: hr@woodsides.com
T: 028 93352255
Software Developer Placement Student 2021 – 22.
Woodside Logistics Group are looking for a talented student to join on a year-long placement to work alongside the Development / IT team at our headquarters in Ballynure, Northern Ireland.
The software development team support the business, writing services and applications to help improve business process and integrate with third parties to exchange data.
As a software developer within the group you will have the opportunity to work on a wide variety of projects with a team that has an open mind to technologies and have a voice in the direction of the applications that are written. You will be fully involved in the software development cycle and work closely with all the teams across the company as we scope out new projects and design, develop and deploy our solutions.
Our core development environment is focused around Microsoft Visual Studio and using the latest .Net Core technologies to write our applications. You'll gain a practical knowledge of databases and extracting data through SQL queries, writing Restful API's and exposing the data via web applications. During your year you'll work closely with all areas of the business, gaining an excellent understanding of the logistics industry with one of Northern Ireland's top transport companies.
This placement is open to anyone studying a software engineering-related degree.
Duties and responsibilities
• Assist with support and maintaining the current software base.
• Work with the team to design and develop new applications to help improve business processes.
• Liaise across the company as necessary to ensure that the software meets the needs of the users.
Essential criteria:
• Studying for a software-related undergraduate degree

Desirable criteria:
• Experience in C# or related programming language
• An understanding of SQL databases
• Strong communication skills.
In your application, be sure to let us know what you can bring to the business and why you would be the ideal candidate for this position.
The company operate pre-employment drugs screening testing and any offer of employment made is conditional upon a clear pre-employment drugs screening test.
---