Site Designers x2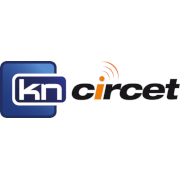 Employer Information
KN Circet
E: recruitment@kncircet.ie
T: +353 (1) 457 5000
Main Purpose:

The role of Site Designer will be to check and review survey documentation in order to confirm site solution and high-level design and instruct drafting teams. The site designer will also be responsible for QA on all completed design documents and may be required to complete a bill of materials. The Site Designer will be required to liaise with client technical resources to solve design problems.
Key Responsibilities;
The role requires planning and scheduling of multiple daily tasks, good organisational and tracking skills are a must.
Assisting Wireless Design Manager to create and execute current work plans.
Liaising with survey and build teams to ensure quality site design.
Learn relevant design specifications and guidelines relevant to current projects.
Ensuring design documents are completed to the required quality, in a timely fashion to ensure delivery targets are met.
Identify design issues and propose solutions to resolve and progress sites to build.
Ownership of site designs to ensure they are delivered as planned and right first time.
Provide feedback of design lessons learned to provide continual improvement across all projects.
Liaise with client programme and technical resources as necessary.
Manage and assist drafting resources to deliver completed designs.
Knowledge; Experience and Skills:
The successful candidate will have:
Wireless Telecoms experience necessary.
Must be computer literate.
Previous experience of wireless rollout or upgrade programs in a design, build or survey capacity would be beneficial.
AutoCAD experience would be beneficial
---