Setter – Injection Moulding Condition Setter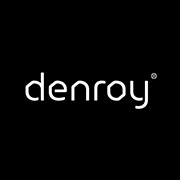 Employer Information
Denroy Plastics Limited
E: humanresources@denroy.com
T: 02891277556
MAIN PURPOSE OF POST
To ensure quality parts are manufactured on time according to the daily production schedule.
Day shift and Night shift available. Some weekend work is required.
Shift patterns:
Week 1: 3 days
Week 2: 4 days
Shifts are 12 hours a day, 11 hours paid: 2 x 30 minute unpaid breaks, 2 x 15 minute breaks
Working every other weekend.
DUTIES & RESPONSIBILITIES
To change tools and set machines to approved settings
Conduct basic process troubleshooting activities to achieve the required product quality standards within normal process parameters
Carry-out and document prototype tool trials as requested
Comply with operating disciplines, practices, procedures and documentation, to assure that machinery and equipment deliver quality product efficiently
Monitor machine and equipment utilisation, output and efficiencies, take corrective actions as necessary and recommend improvements to ensure department meet targets
Ensure good housekeeping in line with Health, Safety and Environment / 5S practices
liaise with the setter supervisor, team leader, planning, quality department, toolroom, maintenance, other team members and other shifts with regard to tool changes, settings, operating procedures and general running requirements
attend meetings and communicate effectively with all departments
perform safe interim repairs in the absence of maintenance and the toolroom
Any specific task as agreed by Processor Team Lead
ESSENTIAL CRITERIA
2 years injection moulding condition setting experience
Injection moulding tooling knowledge
Knowledge of Quality Standards and procedures (ISO's)
DESIRABLE CRITERIA
Polymer knowledge
Fork lift truck licence

---