Serum Processing Team Leader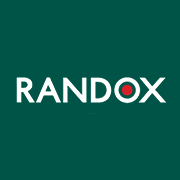 Employer Information
Randox
E: recruitment@randox.com
T: +44 (0) 28 9442 2413
Serum Processing Team Leader – (Job Ref: 21N/SRTL)
We require a highly motivated and dedicated individual to work within our busy Formulation Department as a Serum Processing Team Leader.
Based in Randox Science Park in Antrim, the Serum Processing Team Leader will be working in a purpose built, state of the art facility.
The Role:
• Defibrination of serum according to manufacturing SOP's.
• Dialysis of serum according to manufacturing SOP's.
• Filtration of serum according to manufacturing SOP's
• Screening of plasma bags for LPa content.
• Liaise with Serum Formulation manager to organise and plan serum production based on demand and plasma availability.
• Receipt and storage of plasma and serum for external suppliers.
• Generate and process flow diagrams for manufacturing process.
• Collaborate with validation team to ensure equipment and processes are working effectively. Review opportunities for process/equipment optimisation.
• Design, conduct and write-up feasibility trails on process improvements.
• Participation in internal and external audits including completion of CAPA.
Candidate Requirements:
Essential:
• Qualified to, at least, degree level in Biochemistry, Immunology or a Life Science.
• Experience in a supervisory/managerial role.
• Proficiency in Microsoft Office (Word and Excel).
• Excellent verbal and written communication skills.
• Strong time management and organisational skills.
• Excellent organisational skills.
Desirable:
• Working knowledge of quality systems.
• Experience within a manufacturing environment.
• Working knowledge of health and safety including COSHH.
About Randox:
Randox Laboratories are passionate about improving global health and saving lives through the development of innovative and pioneering products. Through our commitment and the skill of our people we have grown to be a world leader in diagnostics for clinical healthcare, toxicology, food security and providing quality solutions to over 145 countries. In order to serve our growing international markets we require high calibre applicants with scientific, engineering, software and broader business skills – including sales, marketing, logistics, finance and many more. Central to the Randox ethos is our drive to improve healthcare worldwide and every one of our staff plays a vital role in this aim.
Randox Laboratories Limited is an Equal Opportunities Employer
---