Senior Quantity Surveyor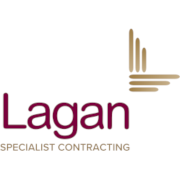 Employer Information
Lagan Specialist Contracting Group
E: recruitment@laganscg.com
T: 028 9045 5531
H&J Martin Construction (part of the Lagan Specialist Contracting Group) is now recruiting for a Senior Quantity Surveyor.
Job Type: Full Time – Permanent
Location: NI
Role Overview
As a Senior Quantity Surveyor, you will efficiently and effectively provide professional surveying support to the Senior Project management team, implementing commercial processes and systems on projects.
What you'll do
The following reflect the main tasks associated with your position and are not intended to be exclusive or exhaustive.
Provide commercial expertise to aid with the delivery of the contracted work by taking the commercial lead in a team.
Compile and ensure that all monthly commercial reporting is accurate and completed to agreed timescales
Ensure the projects programme, contract, cost, quality and time targets are met
Ensure prompt and regular submission of main contract payment applications and ensure that subcontractor payments are dealt with fairly and in accordance with subcontract terms and applicable legislation
Supervise, mentor and encourage surveying staff in their personal professional development
Preparation of the forecasting and reporting of costs against value to ensure that it is in line with the contract profitability forecast
Ensure all subcontract issues are resolved (in tandem with the Project Manager)
Ensure the accuracy of the commercial data
Procurement of supply chain at project commencement and throughout the course of the project i.e. issue enquires, compile comparisons and draft and ensure execution of relevant Subcontracts
Ensures compliance with all contractual requirements, provide support and training on both the contract and the schedule of rates to maximise value recovery
Management of subcontract accounts including enquiries, comparisons, , payments, variations and final accounts
Ensures all subcontractor commercial issues are resolved and payments are timely and correct
Identifying, raising and pricing of variations/compensation events in line with the change control process under the Contract/s.
Provide key commercial and contract information across the contract team
As part of the overall management team take responsibility regarding health, safety and the environment providing commercial support
Preparation of all contractual correspondence, both to the supply chain, and key stakeholders
Preparation of all Sub-Contract documentation ensuring all main contract provisions are correctly passed through to the supply chain to ensure all risk is mitigated, and to ensure that any additional risks are covered.
Preparation of detailed cashflows, both internally and for presentation to the client
Ability to work with estimating department to provide most up to date cost information for future tenders
Work closely with the Commercial Director on all commercial and contractual matters
What you'll bring
Please see the attached job description for the main skills and experience required for the role as well as the Key Competencies
Your application
To apply for this post please submit your CV.

We wish you every success in your application.
The closing date for completed applications is Friday 18th June 2021 at 12 noon.
LAGAN SPECIALIST CONTRACTING GROUP ARE AN EQUAL OPPORTUNITES EMPLOYER

---