Senior & Lead Software Engineers -C#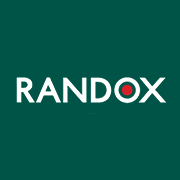 Employer Information
Randox
E: recruitment@randox.com
T: +44 (0) 28 9442 2413
Senior and Lead Software Engineers – C# (21N/SEAS)
Randox Laboratories (County Antrim) are seeking Senior and Lead C# Software Engineers who want the unique opportunity to work at the cutting edge of medical device research and development. These full-time permanent positions will be based at the Randox Science Park in Antrim Town.
To get a glimpse of the type of products our Software Engineers work on look here:
https://www.randox.com/randox-discovery/
Randox Software Engineers,
• are passionate about designing new high-quality solutions for novel problems.
• are passionate about automated testing and continuous integration.
• are passionate about refining our solutions to make world class products.
• enjoy the challenges of learning new cutting-edge technologies
• enjoy collaborating with colleagues from a wide variety of STEM disciplines every day.
• enjoy working in a dynamic research and development environment.
• enjoy being part of an iterative development team.
• love working almost exclusively on new development.
Is this you? Do you have the following experience?
 A minimum of 3 years' software development in C#.
 Any experience in WPF, UWP, Silverlight, Xamarin or Windows forms.
 Experience of requirements gathering.
 Experience of designing and architecting software applications.
 Experience with UI Design patterns such as MVVM, MVC, MVP
 Experience of Agile practices and CI / CD platforms.
 Experience with relational databases.
 Experience of Unit testing.
 Experience in all stages of a SDLC.
 Excellent written and verbal communication skills.
Things that would make you stand out?
 Experience leading developers and software project delivery.
 Experience communicating with and controlling embedded devices using wired and wireless communication protocols.
 Experience using an ORM.
 Experience of cloud infrastructure and MS Azure
 Experience of any of .NET Core, WebAPI, TypeScript,
 Experience in any off C++, C, JAVA, Python, R or Delphi.
 Experience working within a regulated environment.
Please quote the appropriate job reference 21N/SEAS in all communication.
Randox Laboratories Limited is an Equal Opportunities Employer
---