Senior Careworker (Antrim/Ballyclare)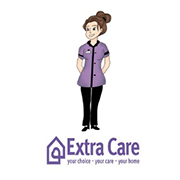 Employer Information
Extra Care
E: getgotsupport@hallmarksolutions.co.uk
T: 028 9448 2939
Job Purpose
Responsible for providing Domiciliary Care to a range of clients with varying needs and abilities in accordance with Extra Care Policies and Procedures. Domiciliary Care may include routine tasks within or outside the home, personal care of the client and other associated domestic services necessary to maintain an individual in an acceptable level of health, hygiene, dignity, safety and ease in their own home.
In addition to Care Worker duties responsible for ensuring high quality standards of care are evident within your area and assisting the Operations Team Leader with the management of staff, liaison with Service Users and relevant Trust personnel as required.
At the core of our business are our Purpose, Vision and Values which form the basis of how we expect every employee to perform their duties.
See Role Profile for Further Information.

---