Senior Business Systems Analyst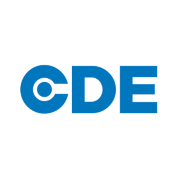 Employer Information
CDE
E: recruitment@cdeglobal.com
T: +44 28 8676 7900
Welcome to CDE Global
CDE is the leading provider of wet processing equipment for quarries, mines and recycling operations on the global market. The CDE equipment range has applications across a wide range of materials and is delivering significant efficiencies in the construction and recycling, mining, specialist industrial sands and environmental sectors.
Working across 5 industry sectors and 8 strategic regions globally, CDE has been co-creating with customers for over 20 years. The team has been widely recognised for challenging the paradigm of traditional washing equipment supply and delivering collaborative, imaginative and unique processing systems. Our team thrives in an environment where people are genuinely empowered to lead and deliver highly strategic and innovative projects.
CDE is now seeking to appoint an experienced Business Systems Analyst to join the team. Reporting directly to the Business Systems Programme Manager, this position is based in Cookstown, Northern Ireland.

---