Scientific Sales Consultant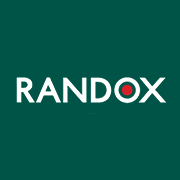 Employer Information
Randox
E: recruitment@randox.com
T: +44 (0) 28 9442 2413
Scientific Sales Consultant – 21/SSSC
Due to continued expansion in the primary care market, Randox Health is looking to employ a confident and knowledgeable candidate to sell Randox's laboratory services into clinics, GP surgeries, hospitals and pharmacies. The successful candidate will be based at our Randox Health Liverpool office in Liverpool UK. The objective of the Scientific sales exec is to develop new relationships with healthcare providers who request pathology on behalf of their patients. This is a pivotal role that blends educating potential customers in the unique advantages of using Randox Health as a clinical laboratory service as well as ensuring a personalised and professional service for all customers using Randox's laboratories. The Key Performance Indicators will be the number of new contracts and service level agreements won each month alongside increasing the frequency and range of pathology requests from customers.
The successful candidate must be able to learn and retain scientific knowledge and communicate fluently within the medical and scientific communities – via written, verbal and in person presentations/ emails and meetings. This entails familiarising oneself with the various clinical and laboratory pathways employed by various sectors of the market to establish the most suitable corporate and contractual relationship within a diverse marketplace.
Randox is an R&D company focused on commercialising novel biomarker technology to potential medical customers and therefore this role must continually interface with R&D and quality to provide a mix of scientific writing, strategy development and marketing as a means to develop more business.
Essential
– Qualified to at least 2:1 grade or above (international equivalent) in any life-science or medical/allied health professional degree.
– Excellent communication skills to develop new relationships with diverse customers
– Commitment to continued learning and self-education in the biotechnology market
– Learn and retain information quickly
– Scientific writing skills for PR, marketing and promotions or publications
– Experienced and up to date computer literacy, particularly in the use of Microsoft Office applications and Laboratory reporting software applications.
– Confidently discuss, calculate and document the financial status of customer accounts and pricing/invoicing.
Desired
– Previous experience working in the diagnostics/clinical pathology market
– Previous experience working in the Primary Care market
– Ability to work as part of a multi-disciplinary team
– Ability to independently prioritise and organize workload
About Randox:
Randox Laboratories is passionate about improving global health and saving lives through the development of innovative and pioneering products. Through our commitment and the skill of our people we have grown to be a world leader in diagnostics for clinical healthcare, toxicology, food security and providing quality solutions to over 145 countries. In order to serve our growing international markets we require high calibre applicants with scientific, engineering, software and broader business skills – including sales, marketing, logistics, finance and many more.
Central to the Randox ethos is our drive to improve healthcare worldwide and every one of our staff plays a vital role in this aim.
Randox Laboratories Ltd is an equal opportunities employer.
---