Sales Executive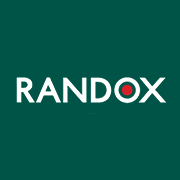 Employer Information
Randox
E: recruitment@randox.com
T: +44 (0) 28 9442 2413
Sales Executive – Medan, Indonesia (Job Ref: 21I/MEDA)
Randox Laboratories is currently looking for an ambitious, results orientated individual to join a global leader in the provision of medical diagnostic solutions in the role of Sales Executive in Medan – Sumatra island, Indonesia.
Reporting to the HQ in the UK, the successful candidate will be responsible for the maintenance and development of business relationships between Randox, our International Distributor Network and customers. The candidate will be responsible for the sales and promotion of Randox products throughout Indonesia. This role will involve identifying regional strategic business opportunities for the Randox business units in order to grow revenue in this region.
This position will be measured against set financial targets that are expected to be met for the business unit to meet its projected revenue goals.
The successful applicant will be field based with extensive travel throughout the region.
Essential Criteria:
• Bachelor level qualification or higher in a Business and/or Life Science related discipline.
• Fluency in English and Indonesian.
• Ability to demonstrate a high level of business acumen.
• The ability to build and maintain effective working relationships with customers/distributors and potential customers.
• Excellent negotiation and presentation skills.
• Excellent communication.
• Excellent time management and organisational skills.
• Ability to learn and retain information quickly.
Desirable Criteria:
• Experience in business to business sales.
• Experience in the Medical Devices industry.
• Market research experience.
This is a unique opportunity to join an innovative international company in a growing industry that can provide career security and genuine advancement opportunities for those who show potential.
About Randox:
Randox Laboratories is passionate about improving global health and saving lives through the development of innovative and pioneering products. Through our commitment and the skill of our people we have grown to be a world leader in diagnostics for clinical healthcare, toxicology, food security and providing quality solutions to over 145 countries. In order to serve our growing international markets we require high calibre applicants with scientific, engineering, software and broader business skills – including sales, marketing, logistics, finance and many more.
Central to the Randox ethos is our drive to improve healthcare worldwide and every one of our staff plays a vital role in this aim.
---