Sales Executive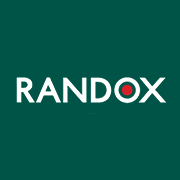 Employer Information
Randox
E: recruitment@randox.com
T: +44 (0) 28 9442 2413
Sales Executive
(Job Ref: 21/RHLO)
Randox Health is currently seeking a motivated, client facing individual to join its expanding team in the position of Sales Executive. Based from the Randox Health Clinic in City of London, the successful applicant will be selling Randox Health products to private and corporate clients and will represent the brand worldwide where applicable.
The Role:
Increase sales across the relevant territory by developing excellent relationships with current and new customers
Develop corporate business opportunities, ensuring profitable and sustainable relationships are developed
Develop private business contracts
Dealing with inbound and outbound sales leads, identifying solutions for clients
Identify and participate in corporate events to raise the profile of Randox Health
Conduct regular customer visits to increase sales
Handle customer queries in a timely manner
Work collaboratively with Randox Health colleagues to ensure that sales strategy is in place and to share best practice
Essential:
A bachelor degree or higher in a Biochemistry, Chemistry, Life Science or Business-related discipline (2:1 or above)
Previous sales experience (face to face and / or telephone sales)
Positive attitude with the drive and work ethic to meet targets
Ability to work well independently and as part of a team
Excellent communication and presentation skills
Time management and organisational skills
Ability to develop professional working relationships
Experience of using a CRM system
Willingness to travel when required
Valid driving licence
Desirable:
Networking experience
Corporate Sales experience
Experience of selling at marketing events
About Randox Health
Randox Health is a unique collaboration of scientific innovation and medical application, specialising in personalised and preventive health programmes. As global specialists in clinical diagnostics, Randox Health offers direct access to a portfolio of hundreds of biomarker tests, proteomics and genomics measurements. This fusion of scientific intelligence and clinical acumen enables earlier diagnosis and treatment of current health problems, potential prevention of future health problems and allows individuals to take control of their health and improve their overall wellbeing.
Tailored to the needs of each person, results are discussed; treatment and lifestyle options explored and continued care provided. Direct to the public in a private setting to allow individuals to avail of biomarker blood testing to track and improve their wellbeing.
Randox Laboratories Ltd is an equal opportunities employer.

---