Sales Executive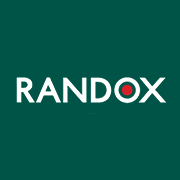 Employer Information
Randox
E: recruitment@randox.com
T: +44 (0) 28 9442 2413

Sales Executive – Lyon, France (21I/SEPL)
Randox has an exciting opportunity for an ambitious, target driven individual to join our growing sales team in Lyon, France.
The role will involve the sale and promotion of the Randox Clinical product portfolio and increasing the overall brand awareness of Randox in Lyon and surrounding area. As a Sales Executive, you will visit existing and new customers on a regular basis to develop relationships, promote our products and increase sales. The products this role will focus on includes Reagents, Quality Control products and RX Series Analysers.
The successful applicants will be responsible for:
• Conducting regular customer visits to increase sales
• Building up in-depth knowledge of Randox and competitor products
• Identifying new market opportunities and increasing sales
• Handle customer queries in a timely and efficient manner
• Attending conferences and trade shows as required
• Meeting specified and agreed sales targets for new business as well as existing customers
• Ensuring all current end users within the relevant territory are visited, driving new products into this channel
• Creating and sending sales proposals/quotations
• Supporting tender proposals, following up on new tenders
This is a home-office position. Based in or around Lyon, the successful applicant will be required to travel extensively throughout the relevant territory.
Your Profile:
 A Bachelor's degree or higher in a Biochemistry, Chemistry, Life Science or Business related discipline
 Experience selling medical diagnostics devices or consumables to Laboratories and Hospitals would be beneficial
 A positive attitude with the drive and work ethic to meet targets
 The drive and ability to work on their own initiative as well as part of a team
 Excellent communication and presentation skills (both written and oral)
 Excellent time management and organisational skills
 Fluency in English and French
 A valid driving licence
About Randox:
Randox Laboratories is passionate about improving global health and saving lives through the development of innovative and pioneering products. Through our commitment and the skill of our people we have grown to be a world leader in diagnostics for clinical healthcare, toxicology, food security and providing quality solutions to over 145 countries.
Central to the Randox ethos is our drive to improve healthcare worldwide and every one of our staff plays a vital role in this aim.
---