Sales Executive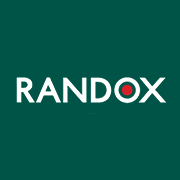 Employer Information
Randox
E: recruitment@randox.com
T: +44 (0) 28 9442 2413
Sales Executive, Junior Level– Paris 21I/SEPA
Randox Laboratories currently has a vacancy for a target driven individual in the position of a Sales Executive- Junior level to join our dynamic and growing team based in the Paris, France.
The Role:
• Development of business interests in specified sales territory in line with targets tied to the corporate growth plan
• Effectively managing distributors in the territory, and push for sales growth
• Manage key relations with our current customers
• Conduct in market customer visits to increases sales
• Building up in-depth knowledge of Randox and competitor products
• Identify new market opportunities and increase sales
• Handle customer queries in a timely and efficient manner
• Attending conferences and trade shows as required
• All training is provided
The Must Haves:
 A Bachelor's degree or higher in a Life Science or Business related discipline
 Strong negotiation skills
 Excellent communication skills and confidence in dealing with sales team and distributors
 Strong business acumen
 A willingness to travel extensively and internationally
 Excellent organisational and teamwork skills
 Flexible with regards to working hours when required
Desirable:
 Previous experience in a similar role would be beneficial
About Randox:
Randox Laboratories is passionate about improving global health and saving lives through the development of innovative and pioneering products. Through our commitment and the skill of our people we have grown to be a world leader in diagnostics for clinical healthcare, toxicology, food security and providing quality solutions to over 145 countries. In order to serve our growing international markets we require high calibre applicants with scientific, engineering, software and broader business skills – including sales, marketing, logistics, finance and many more.
Central to the Randox ethos is our drive to improve healthcare worldwide and every one of our staff plays a vital role in this aim.
Randox Laboratories Ltd is an equal opportunities employer.
---