Relief Cleaner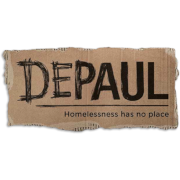 Employer Information
Depaul
E: depaul@depaulcharity.net
T: DePaul ROI Office 00353 1543 7111/ NI Office 02890 647755
Depaul wishes to recruit to the following role:
Relief Cleaner
Across Dublin Services
"As and When Required" basis across a 7-day rota
Hourly rate €12.78
This role offers a fantastic opportunity to provide support to our organisation's central services in Dublin. Depaul is a values-led organisation working with a number of services throughout Dublin and Belfast. This role will report directly to the Deputy Manager and will work as part of a team to ensure an excellent standard of cleanliness and hygiene is maintained in the project. This is an exciting opportunity to join a diverse team of talented individuals.

---