R&D Scientist – Toxicology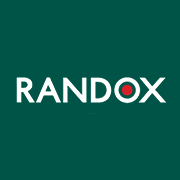 Employer Information
Randox
E: recruitment@randox.com
T: +44 (0) 28 9442 2413
R&D Scientist – Toxicology (21N/TXRD)
We require highly motivated and creative individuals to fulfil a challenging research and development role within the Randox Toxicology team. The successful candidate will be involved in developing new tests for the detection of drugs of abuse. The tests will be applied to Randox own dedicated biochip array technology and Randox Evidence Analysers.
The position will be based at the Randox Science Park in Antrim, Northern Ireland.
The Role:
• The development of expertise within a given project.
• Meeting timelines to ensure on-time delivery of new products.
• Familiarisation with and maintaining of current methods and technologies relevant to assays in development.
• Liaising with other members of staff required during the assay development process.
• Adherence to all company work instructions, SOPS and health and safety procedures and the maintenance of a safe working environment.
• To ensure maintenance of equipment and calibration of all items used for experimental work.
• Maintain a high standard of record keeping for all experimental work.
• The completion of tasks assigned by their team leader or manager.
• To complete investigations relating to customer or production queries to bring about a quick and satisfactory resolution.
The Candidate:
Essential attributes:
• BSc in a relevant biomedical or life science subject.
• Good communication skills (both oral and written).
• Good organisational skills.
Desirable attributes:
• Ability to record data accurately.
• Ability to interpret and analyse data.
• Adept in the use of Microsoft packages.
About Randox:
Randox Laboratories is passionate about improving global health and saving lives through the development of innovative and pioneering products. Through our commitment and the skill of our people we have grown to be a world leader in diagnostics for clinical healthcare, toxicology, food security and providing quality solutions to over 145 countries. In order to serve our growing international markets, we require high calibre applicants with scientific, engineering, software and broader business skills – including sales, marketing, logistics, finance and many more.
Central to the Randox ethos is our drive to improve healthcare worldwide and every one of our staff plays a vital role in this aim.
​​​​​​​Randox Laboratories Ltd is an equal opportunities employer.
---