R&D Scientist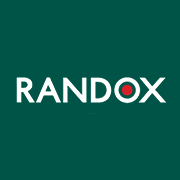 Employer Information
Randox
E: recruitment@randox.com
T: +44 (0) 28 9442 2413
FOOD DIAGNOSTICS
Research and Development Scientists (21/NRDSC)
Due to continued growth, Randox Food Diagnostics requires highly motivated and enthusiastic Scientists to join the research and development team. The successful Scientists will be involved in the development and release of innovative food quality and food safety test solutions for the food industry. Contaminant analysis in foods is an integrated part of food safety management. Both Competent authorities and individual food business operator conduct contaminant analysis routinely and conduct t analysis in order to detect emerging risks. Randox Food Diagnostics are globally renowned for the development of rapid, reliable, and accurate detection methods within the food testing industry.
The Role:
• The meeting of targets on established R&D projects
• The familiarisation of current methods and technologies for a given project
• The detailed completion of reports demonstrating rigorous analysis of results
• Generation and upkeep of Design and Development Plans, Risk Management activities and Design Specifications
• The accurate completion of all experimental work associated with the development of diagnostic products from the initial assessment of reagents to the Verification and Validation of the product
• Transfer of the product to manufacturing in accordance with company procedures
• The operation and routine maintenance of various types of departmental equipment and analytical instruments
The Candidate:
Essential attributes:
• BSc (2:1 minimum) in a relevant molecular science related degree.
• Ability to work independently within the context of a multidisciplinary research team.
• Possess excellent organisational and communication skills (written and oral).
• Excellent analytical and problem- solving skills
• Be proficient in the use of Microsoft packages such as Word, Excel, Powerpoint and Outlook.
• Up to date with the latest technological developments relevant to pathogen testing in food.
Desirable attributes:
• Previous experience in analysis and documentation of large datasets.
• Previous laboratory experience in a molecular setting.
• Previous experience in product development.
• Previous leadership experience.

About Randox Food Diagnostics:
Randox Food Diagnostics is deeply passionate about improving both animal and human food safety through the development of innovative and pioneering products. Through our dedication and the skill of our people we have grown to be a world leader in food safety diagnostics and providing high quality solutions globally. In order to serve the continuous growth of our international markets we require high calibre applicants with the desire to be innovative and passionate.
Randox is an Equal Opportunities Employer
---