Randox Graduate Programme – Business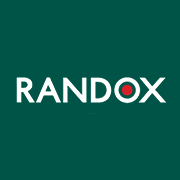 Employer Information
Randox
E: recruitment@randox.com
T: +44 (0) 28 9442 2413
The Graduate Development Programme at Randox Laboratories is designed for Business Graduates who are seeking to work for one of the world's top and fast growing Clinical Diagnostics companies.
For those unsure of the career path they want to take, the programme runs for two years and is split into 6-month rotations, with those who excel being given the opportunity to travel internationally to represent Randox.
For those interested in joining one of our core business teams directly and not rotate, there are various direct entry oppourtunties. You'll be able to select this during the application process.
Business Roles:
Business Development
Working to drive sales and increase brand awareness of a Randox product group. This is a customer-focused role that requires the ability to develop and maintain strong personal relationships and to quickly identify new business opportunities.
Marketing
As a member of the Marketing team, you will be responsible for aiding the completion of a strategic marketing plan through the use of multiple communication channels.
​​​​​​​
Finance
Assisting the finance department with sales related data analysis and reports as well as assisting with monthly financial reports and invoices. Also within this business function are opportunities in purchasing and logistics.
Legal
Co-ordinate legal and employment activities for our Head Quarters as well as our global offices. Responsibilities include the review and drafting of all legal contracts for Randox Laboratories Ltd as well as our offices overseas (both commercial and employment).
HR & Training
Responsible for the review & implementation of company policies & procedures, as well as the day to day administration of the HR department.
Mathematics & Statistics
A role in this field will involve applying mathematical theories and techniques to the solution of practical problems in business, engineering and science. This will involve working closely with a number of teams to produce forecasts and plan effectively.
Your experience:
Recent graduate or due to graduate in 2022 from a Business or life science degree course – Min 2.1 classification
You must be able to demonstrate teamwork, drive for results and leadership potential
Excellent communication skills, written and oral
The ability to work accurately with excellent attention to detail and to tight deadlines
Proficiency in Microsoft Office specifically Word, Excel and PowerPoint
Be driven and self-motivated
About Randox:
Randox Laboratories is passionate about improving global health and saving lives through the development of innovative and pioneering products. Through our commitment and the skill of our people we have grown to be a world leader in diagnostics for clinical healthcare, toxicology, food security and providing quality solutions to over 145 countries. In order to serve our growing international markets, we require high calibre applicants with scientific, engineering, software and broader business skills – including sales, marketing, logistics, finance and many more.
Central to the Randox ethos is our drive to improve healthcare worldwide and every one of our staff plays a vital role in this aim.
Randox Laboratories Limited is an Equal Opportunities Employer
---