QUALITY VIEWER – Night Shift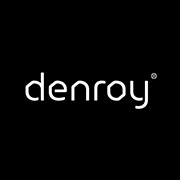 Employer Information
Denroy Plastics Limited
E: humanresources@denroy.com
T: 02891277556
Quality Viewer – Night Shift – Denpro Site
Principal Accountabilities
1 To provide a Quality department patrol inspection service of FFP3 including first off /last off samples and to engage in the arising manual process
2 To ensure that customer standards are maintained in accordance with ISO 9001 procedures including interrogation of engineering drawings and utilisation of standard measuring equipment
3 To undertake departmental administrative duties including
Verification of despatch documentation
Filing of aerospace documentation
Preparation of First Article inspection reports
Logging non-conformance reports onto database and
Maintenance of calibration records
4 To work as part of the Quality function to service the needs of manufacturing
5 To represent the company effectively at the customer/supplier interface in relation to Quality issues
6 Liaison and provision of Quality assistance as required by other functions.
7 To perform any other Quality related tasks as required
This Job description should not be construed as being restrictive or definitive and may be revised as the organisation evolves.
The job holder will have an obligation to comply with any health & safety directives and policy on ISO 9001,codes of conduct, equal opportunities etc.
---