Quality Control Analyst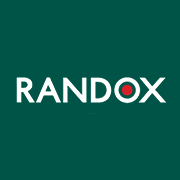 Employer Information
Randox
E: recruitment@randox.com
T: +44 (0) 28 9442 2413
Quality Control Analyst (Job Ref: 21/QCAT)
We require highly motivated and enthusiastic analyst to work within our Biochip Quality Control Department. This position will be based at our Dungloe, Donegal site.
The Role:
• Quality Control of testing of multi analyte biochips and Randox manufactured analysers in adherence with Biochip specific QC analytical procedures.
• The operation, calibration and basic maintenance of Evidence family of analysers and other analytical instrumentation.
• The processing and analysis of component data through to final product release.
• The accurate maintenance of quality control records.
• Troubleshooting of day to day quality issues.
• Alerting the Quality Control Tea Leader/Supervisor to any problems in the QC of products and analysers.
• Co-ordinate and perform Microbial Testing of Biochip Formulation samples.
Essential Skills and Experience:
• Qualified to, at least, bachelors level degree standard in Biochemistry, Chemistry, Immunology or a Life Science discipline.
• Excellent communication skills (written and verbal).
• Excellent organisational skills.
• IT literate.
Desired Skills and Experience:
• Analytical experience and knowledge of quality systems.
This is a unique opportunity to join an innovative international company in a growing industry that can provide career security and genuine advancement opportunities for those who show potential.
About Randox
Randox Laboratories is passionate about improving global health and saving lives through the development of innovative and pioneering products. Through our commitment and the skill of our people we have grown to be a world leader in diagnostics for clinical healthcare, toxicology, food security and providing quality solutions to over 145 countries. In order to serve our growing international markets we require high calibre applicants with scientific, engineering, software and broader business skills – including sales, marketing, logistics, finance and many more.
Central to the Randox ethos is our drive to improve healthcare worldwide and every one of our staff plays a vital role in this aim.
---