Protein Purification Scientist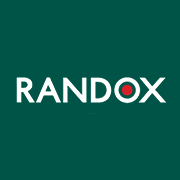 Employer Information
Randox
E: recruitment@randox.com
T: +44 (0) 28 9442 2413
Research Scientist – Protein Purification (21N/PPDW)
Due to continued growth, Randox Laboratories require a highly motivated and enthusiastic Scientists to join the protein purification team. The Scientists will be based at one of our Crumlin sites and involved in all aspects of protein purification and research.
The Role:
We require highly motivated Protein Purification Scientists to join our growing purification and QC team. The scientists will be involved in all aspects of Protein and antibody purification, research and QC including:
• Development of robust preparative protein purification methods.
• Operation of FPLC systems for purification of antibodies.
• Analytical methods for Characterization of proteins including HPLC/UPLC, Capillary Electrophoresis, SDS-PAGE. LC-MS, etc.
• Developing an in depth understanding of downstream processing and analytical methods.
The Candidate:
Essential attributes:
• BSc in Biochemistry, Biochemical Engineering or related subject area.
• Ability to work independently within the context of a multidisciplinary research team.
• Possess excellent organisational and communication skills (written and oral).
• Excellent organisational skills.
• Ability to interpret and analyse data.
• Be proficient in the use of Microsoft packages such as Word, Excel, PowerPoint and Outlook.
Desirable:
• Postgraduate qualification in a related field.
• FPLC or other protein purification experience.
• Experience with various analytical methods (e.g., HPLC/UPLC, Capillary Electrophoresis, Mass-Spec, SDS-PAGE).
• Understanding of Protein Chemistry.

About Randox:
Randox Laboratories is passionate about improving global health and saving lives through the development of innovative and pioneering products. Through our commitment and the skill of our people we have grown to be a world leader in diagnostics for clinical healthcare, toxicology, food security and providing quality solutions to over 145 countries. In order to serve our growing international markets, we require high calibre applicants with scientific, engineering, software and broader business skills – including sales, marketing, logistics, finance and many more.
Central to the Randox ethos is our drive to improve healthcare worldwide and every one of our staff plays a vital role in this aim.
---