Project Manager (Waste) – NIEA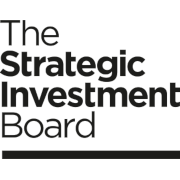 Employer Information
Strategic Investment Board for Northern Ireland
E: recruitment@sibni.org
T: +44 (0)28 9025 0900
The role of Project Manager will be embedded within the SIB CSU/Waste Team and they will report to Jonathan Gray, Project Director, who is the SIB Project Sponsor for this work. The role will work closely with a range of NIEA staff on a day to day basis, as well as a broad range of other key stakeholders.
Job Functions/Responsibilities
Develop strong partnerships with internal and external stakeholders as relevant to the thematic area (Waste regulation and charging) in order to meet customer needs and achieve objectives.
Project management practitioner supporting client projects.
Ability to facilitate and lead meetings of senior staff across both central and local government.
Work collaboratively as part of the Council Support Unit and more widely with SIB and NICS colleagues to successfully deliver projects.
Work within established governance arrangements when supporting programmes and projects. Where governance arrangements are not already in place, work with clients to establish these in line with best practice.
Establish and maintain effective communication with internal and external stakeholders.
Ensure effective systems are in place and implemented to review and update programme and project specific risk registers and ensure project deliverables are on time and within agreed budget.
Represent SIB, as required, at relevant project meetings.
Manage budgets effectively during the lifetime of projects in line with project plans and ensure that budget variances are reported in line with governance arrangements.
Ensure timely and accurate completion of all paperwork associated with supporting projects, including business cases, OPAs, project plans, project reports and PPEs.
Carry out all duties to the highest of professional standards, protecting the reputation and ensuring the integrity of SIB at all times.
---