Project Manager (Fibre)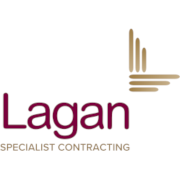 Employer Information
Lagan Specialist Contracting Group
E: recruitment@laganscg.com
T: 028 9045 5531
Job Role: Project Manager (Fibre)
Company: Charles Brand
Job Type: Full-time – Permanent
Location: UK and Ireland
Role Overview
An excellent opportunity has arisen for a Project Manager to join Charles Brand to be based with Fibre projects in UK and Ireland. This role holder will be responsible for the overall management of the projects to ensure the safe and efficient delivery of the Projects and lead the team within Charles Brand values and guidelines, while adding value and development to the Business.
For a full job description, please download from the job related documents.
What you'll do
The following reflect the main tasks associated with your position and are not intended to be exclusive or exhaustive:
Lead construction of the project to ensure the project is adequately resourced and successfully delivered to scope, cost and quality.
Ensure that project imperatives and stakeholder interfaces are clearly communicated and understood throughout the project and to others, as appropriate
Responsible for all safety, health, environment and quality matters including driving excellence and championing continuous improvement
Ensure project complies with Charles Brand's procedures including delegated levels of authority
Lead Delivery of the project, demonstrating a thorough understanding of associated processes and technology
Implement the Lagan Business Management System, monitoring and control mechanisms, policies and procedures to ensure compliance and adherence to statutory and legal requirements and manage the projects risks and opportunities in line with company procedures
Deploy appropriate and competent resources to all project management activity
Ensure all services and installations are designed, built and certified to the required standards and that all functions are carried out in appropriate manner
Promote a collaborative environment within the project team, considering Charles Brand Staff, Client and Suppliers.
Ensures project demonstrates a respect for diverse and cultural differences that exist in the industry
Understand strengths and weaknesses of team members and work with them to good effect
Manage the Project and team to implement effective planning, problem-solving and decision making
Demonstrate clear and visible leadership, with capacity to absorb responsibility and accountability whilst providing sensitive direction to others
Remain effective when the situation is unclear, complicated or pressurised
How we'll reward you
In return, we offer an attractive salary plus we'll provide a wide selection of lifestyle offers, development and learning programmes, services and support designed to help you manage and balance your work/life priorities.
Our Core Benefits include:
Employer Pension Contribution
Membership of relevant Institutions & Professional Bodies
Life Assurance
Health Cash Plans
Cycle to Work Scheme
Gym Membership
Car Allowance & Fuel Card
Your application
To apply for this post please submit your CV

The closing date for completed applications is 31 July 2021 at 12 noon
LAGAN SPECIALIST CONTRACTING GROUP ARE AN EQUAL OPPORTUNITES EMPLOYER

---