Plant Admin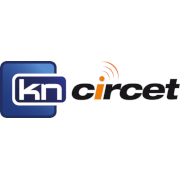 Employer Information
KN Circet
E: recruitment@kncircet.ie
T: +353 (1) 457 5000
KN Circet are currently recruiting for an experienced Transport & Plant Administrator to help run our Transport and Plant efficiently, safely and according to safety guidelines within governing and company polices.
Transport & Plant Administrator responsibilities include supporting all Transport and Plant procedures in line with company process, from coordinating servicing of vehicles and equipment to keeping all Documentation / Certification up to date.
To be successful in this role you should be well-organised, be able to work in a fast-paced environment and understand the importance and fulfilment of all safety issue and compliance associated with Transport and Plant.
Responsibilities as Plat & Transport Administrator include:
Efficient day to day administration of Plant activities.
Reporting within scheduled timescales.
Supporting Plant department with efficient time management.
Ensuring all Servicing/Maintenance is arranged and updated.
Compiling data for prompt and timely scheduled reporting.
Report's sent as per reporting schedules.
Scheduled Loler and calibrations are done on time and recorded accordingly.
Maintain updated records for Plant departments.
Provide support to the Plant departments to cover, Sick Leave, Annual Leave.
Support collection, reporting and compiling data for annual accreditations.
Moving vehicles and equipment when required.
Attend meetings if required and minute meeting points.
Additional tasks where required that may be essential to the role.
Support other department request to Plant that fall within remit.
Invoicing and submitting within agreed timescales.
Updating and maintaining system's where required.
Experience and knowledge required:
Must have a full Irish Driving License (less than 6 points).
Experience with Plant Administration.
Be able to work in a fast-paced environment.
Able to "think on feet" as the role can be very reactive.
Experience within, Telecommunications, Rail and power preferred but not essential.
---