Placement – Business (September 2021 Start Date)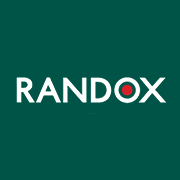 Employer Information
Randox
E: recruitment@randox.com
T: +44 (0) 28 9442 2413
For students still looking to secure a placement for September 2021 Randox have exciting opportunities for organised and enthusiastic students to join our strong, growing organisation as a placement within our Logistics and Supply Chain teams located in Crumlin, Co. Antrim.
Specific Duties – Purchasing:
The purchasing of products and services from suppliers, which offer value for money, quality service and sustainability.
Support of the departmental strategic objectives and progression of our preferred suppliers.
Negotiating and the ordering of materials, including scientific products and components for our R&D and manufacturing divisions
Ensuring the inventory status is maintained to provide continued production, while abiding by principles of lean management.
Communicating regularly with suppliers to ensure on time delivery of goods and expected quality within specification.
Preparing and issuing quotation requests, carrying out quotation analysis and evaluation; negotiating with suppliers whilst monitoring cost and exploring and implementing cost reduction opportunities.
Managing and building relationships with suppliers across a diverse spend portfolio.
Specific Duties – Logistics:
Acknowledge and process all orders on the SAP / Sage system
Strictly follow, update and maintain customer special instructions as necessary
Prepare, send, follow-up and convert proforma invoices as required
Calculating and entering of freight costs on proforma and commercial invoices
Prepare commercial invoices, customs documentation and Certificates of Origin
Liaison with Despatch department
Your Profile:
Currently studying towards a business studies degree or similar
Excellent communication skills (both oral and written)
Good numeric and organisational skills
An eye for detail and the ability to prioritize work in a logical fashion
Able to work under pressure and to tight deadlines
Be competent in the use of Microsoft Office computer applications such as Word Excel and Outlook
In line with the requirements of the Known-Consigner status held by Randox Laboratories, the successful applicant for a role within Logistics will be required to have an AccessNI Basic Disclosure* check prior to commencing employment.
*Having a conviction will not automatically disqualify you from this recruitment process, attached is the Policy On The Recruitment Of Ex-Offenders For Responsible Bodies (ex offenders policy) and Policy Statement on the Secure Handling, Use, Storage and Retention of Disclosure Information (disclosure information policy).
---