Phlebotomist – Temporary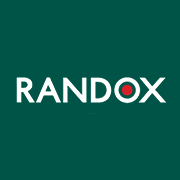 Employer Information
Randox
E: recruitment@randox.com
T: +44 (0) 28 9442 2413
Phlebotomist – (Job Ref: 20/PHDA)
With the expansion of the Randox Health team we are currently looking to recruit a Phlebotomist on a temporary basis to be based at one of our mobile travel clinics near Dublin airport. The successful applicant will join a busy team and play an active role in providing an exceptional service to clients.
Phlebotomists will be responsible for taking blood samples from both private and corporate clients, ensuring they feel comfortable at all times.
Essential criteria:
• Phlebotomy certificate of competence
• 1 year's experience of blood draws
• Excellent communication, organisational and interpersonal skills
• Strong attention to detail
• Committed and flexible
• Willingness to travel
• Team player
Desirable criteria:
• Experience in private healthcare
• Efficient with all Microsoft packages
About Randox Health
For almost 40 years Randox has been at the forefront of clinical diagnostics, dedicated to improving health worldwide with our disruptive technology and innovative diagnostic solutions. This experience and expertise powers each of our state-of-the-art Randox Health clinics, currently located in London, Liverpool and Northern Ireland, with ambitious plans to roll out a number of new clinics in the coming months and years. A mobile service enabling certified Randox Health staff to visit clients at their convenience is also available.
At Randox Health we encourage individuals to adopt a personalised, preventative approach to their health and well-being, ultimately helping them to live healthier for longer. Using Randox revolutionary technology we measure hundreds of health biomarkers, generating unrivalled data that when combined with our complex algorithms can predict future health concerns and identify early signs of illness even before symptoms arise. This empowers individuals to act sooner to prevent or delay disease onset – moving from a model of sickness management to true preventative healthcare. Our unique biomarker tracking service allows you to establish a health baseline from which you can track and monitor improvements over time.
In early 2020, Randox were one of the first to respond to the coronavirus pandemic, developing a pioneering diagnostic test for COVID-19 in just a few weeks. Our rapid COVID-19 testing service is trusted and used by a variety of private companies, individuals, and by the sports industry, and in the UK Government's National COVID-19 Testing Programme. Randox currently commits and often exceeds 80,000 tests per day to the National Testing Programme.
---