Overnight Worker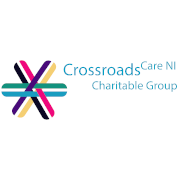 Employer Information
Crossroads Care NI Charitable Group
E: jobs@crossroadscare.co.uk
T: 028 9181 4455
rossroads Care NI Charitable Group are recruiting Overnight Workers.
Our Overnight Workers will provide personal, social and domestic care similar to that given by the primary carer or as stipulated within a personal care plan.
This role will initially be offered based on a casual contract.The hours of work for this position is 11pm – 7am. Applicants will be asked to submit their availabilty during the recruitment stage and will be offered work in line with their available hours. The rate of pay for this position is £9.00 per hour Monday to Sunday.
It is essential that applicants must reside in the area advertised and are able to make their own way to and from the clients home.
It is not essential to have previous caring experience or a valid driving licence.
Applicants must be 18+ due to working with vulnerable clients.
Please refer to the job description for more information.
Crossroads reserve the right to interview only those candidates who appear from the information provided to be the most suitable for the post. In cases were a large volume of applications are received, a waiting list may be compiled. Applicants will be notified of this during the recruitment process.
Crossroads Care NI Charitable Group have a recruitment policy which is available to applicants to view at any time. Please contact the HR department if you wish to do so.
Crossroads Care NI Charitable Group is an equal opportunities employer.
---