Operations Manager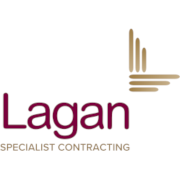 Employer Information
Lagan Specialist Contracting Group
E: recruitment@laganscg.com
T: 028 9045 5531
Job Role: Operations Manager
Company: Charles Brand Ltd
Job Type: Full-time – Permanent
Location: UK & Ireland
Role Overview
An excellent opportunity has arisen for an Operations Manager to join Charles Brand to be based with Fibre projects in the UK and Ireland. This role holder will be responsible for the overall management of the projects to ensure the safe and efficient delivery of the Projects and lead the team within Charles Brand values and guidelines, while adding value and development to the Business.
Key Competencies:
The candidate should display the following key competencies which are essential for the role:
Leadership – Display a clear vision of project leadership
Decision Making and Problem Solving – Must demonstrate the ability to resolve problems and make accurate business decisions.
Planning – Must possess the ability to plan ahead to achieve results.
Flexibility and Initiative – Must demonstrate a positive, flexible and self-motivated attitude towards the organisation and the achievement of objectives.
Work Completion – Must display the drive and determination to complete work effectively and on time.
What you'll bring
As an Operations Manager your main skills and experience will include:
Essential:
A degree in Construction, Civil Engineering or related subject
Substantial experience as a project manager within a Civil Engineering environment
Proven Track record of leading Fibre Projects
Sets strategic direction and maintain sufficient awareness of detail and challenges
Good understanding of and experience in a heavy civils environment
Experience of leading, managing and motivating large project teams in demanding environments
Ability to monitor performance and intervene appropriately to ensure targets are achieved and exceeded
A good understanding of elements necessary to deliver effective supply chain management and support across the organisation
Proven Project manager with decisive and entrenched engineering background
Excellent interpersonal skills are required to manage a team and for relationships with Clients
The ability to motivate, lead and engage diverse teams with due consideration to employee development, succession and performance management.
The ability to operate effectively and harness results through cross-functional teams.
Good management skills, with the ability to motivate employees to achieve high standards of compliance
A strong communicator, comfortable interfacing with senior executives and external clients
IT literacy
How we'll reward you
In return, we offer an attractive salary plus we'll provide a wide selection of lifestyle offers, development and learning programmes, services and support designed to help you manage and balance your work/life priorities.
Our Core Benefits include:
Employer Pension Contribution
Membership of relevant Institutions & Professional Bodies
Life Assurance
Health Cash Plans
Cycle to Work Scheme
Gym Membership
Car Allowance & Fuel Card
For a full job description, please download from the job related documents.
The closing date for completed applications is 31 July 2021
LAGAN SPECIALIST CONTRACTING GROUP ARE AN EQUAL OPPORTUNITES EMPLOYER
---