Onboarding Coordinator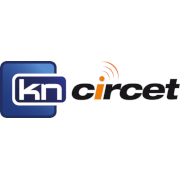 Employer Information
KN Circet
E: recruitment@kncircet.ie
T: +353 (1) 457 5000
KN Circet are currently recruiting for an experienced Onboarding Coordinator to provide support to the business and the wider team in order to ensure that onboarding process is achieved in an effective and efficient manner across the Group.
Responsibilities as Onboarding Coordinator include:
Work with various departments / Direct Manager to develop and regularly review a recruitment plan to meet divisional short and long-term resource planning, ensuring a pipeline of available diverse talent throughout the UK.
Review right to work documentation.
Arrange and facilitate bank accounts.
Arrange interviews for National Insurance and facilitate translation for those that require.
Arrange accommodation where required including transitional accommodation.
Checking candidate competencies are genuine.
Arrange training requirements and maintain training records.
Check and interpret of the police disclosure.
Arrange PPE requirements for induction day.
Follow the onboarding process and ensure all requirements are met.
Arrange drug and alcohol tests when required.
Report and escalate any non-conformances.
Establish the level of written and spoke English of the candidates.
Maintain and build up a resource portfolio.
Constantly maintain and update onboarding P&L by keeping a track of all cost and revenue.
Assist Recruitment Manager with screening / interviewing candidates and arranging candidate interviews.
Link with HR Team to ensure seamless on-boarding for successful candidates.
Assist with managing the agency preferred supplier list.
Ensure recruitment processes are in line with best practice / KN Circet policies and in line with the company values of fairness, inclusion and respect.
Meet agreed KPIs and targets.
Provide regular recruitment updates to direct manager.
Partners with teammates and management to communicate various policies, procedures, and statuses as they relate to HSS onboarding requirements and client credentialing requirements.
Communicates and works with teammates to ensure best in class onboarding experience.
Communicates with Supervisors and Managers to gather information and documentation needed to process onboarding, compliance, and credentialing activities in a timely manner.
Updates applicable personnel systems to ensure accurate recording and tracking of onboarding.
Tracks teammate onboarding with medical requirements at the teammates' assigned facility.
Maintains files and updates SharePoint site with all onboarding compliance information.
Demonstrates understanding and sensitivity for the employee's circumstances.
Provides various administrative support.
Experience and knowledge required:
Previous experience in a similar role within a Construction / Civil Engineering environment would be advantageous.
Have a good working knowledge of Microsoft Office, predominantly MS Word, Excel and Outlook.
The ability to organise, multitask, prioritise and work under pressure.
Demonstrate excellent communication skills both written and verbal.
Exhibit analytical and problem-solving skills.
Establish good working relationships with colleagues.
Have integrity and humility in all aspects of work.
Possess time management skills and be friendly and upbeat attitude.
Ability to work on several projects simultaneously while continuing to provide quality work.
Ability to communicate effectively, both verbally and in writing, with a diverse population at all levels within the organization as well as outside parties.
---