Mechanical Automation Engineer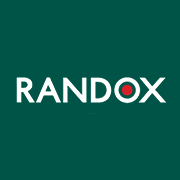 Employer Information
Randox
E: recruitment@randox.com
T: +44 (0) 28 9442 2413
Mechanical Automation Engineer (21N/JGTA)
We require a highly motivated and enthusiastic Mechanical Production Engineer to join an innovative international company in a growing industry that can provide career security and genuine advancement opportunities for those who show potential.
This position will be based at our site in Antrim.
The Role
• Mechanical design and development of internal automated projects, including start up as supervision of external automated projects.
• Assist testing cubes with maintenance and training.
• Use of testing software to verify correct manufacture and operation of PCB's and electrical kits.
• Providing feedback to the Engineering Dept on issues relating to the manufacturability of engineering products.
• Follow manufacturing procedures and production assembly drawings.
• Assist in trouble-shooting technical problems that arise on the manufacturing process.
• Identifying and implementing ways of improving manufacturing efficiency.
• Measurement and inspection of incoming goods to verify they are manufactured to the correct standard.
• Adherence to company Positive Work Environment Policies, Health and Safety procedures and the maintenance of a safe working environment.
Essential Criteria

• Have a minimum of 2 years' experience in manufacturing/engineering.
• Highly motivated, have the ability to work by themselves and as part of a multi-disciplined engineering team.
• Good verbal/written communication skills for effective reporting and recording of key information relating to manufacturing processes.
• Have basic experience in standard computer applications, e.g., Microsoft Word, Excel etc.
Desirable Criteria
• Have a hands-on approach and practical engineering skills.
• Qualified to degree level in a manufacturing or engineering discipline.
About Randox
Randox Laboratories is passionate about improving global health and saving lives through the development of innovative and pioneering products. Through our commitment and the skill of our people we have grown to be a world leader in diagnostics for clinical healthcare, toxicology, food security and providing quality solutions to over 145 countries. In order to serve our growing international markets, we require high calibre applicants with scientific, engineering, software and broader business skills – including sales, marketing, logistics, finance and many more.
Central to the Randox ethos is our drive to improve healthcare worldwide and every one of our staff plays a vital role in this aim.
Randox is an equal opportunities employer.
---