Manufacturing Improvement Engineer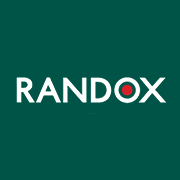 Employer Information
Randox
E: recruitment@randox.com
T: +44 (0) 28 9442 2413
Manufacturing Improvement Engineer (Job Ref: 21N/ENMI)
Randox Laboratories is currently looking to hire an organised and process driven individual in the position of Manufacturing Improvement Engineer. Based across a number of Manufacturing sites around Antrim / Crumlin this role will bridge the gap between R&D Design and Manufacturing.
The Role:
1) Adherence to company Positive Work Environment Policies, Health and Safety procedures, and the maintenance of a safe working environment
2) Support Design Solutions and contribute to their evaluation with all stakeholders.
3) Support and Implement Continuous Quality Improvements.
4) Provides feedback to the R&D department on design issues relating to manufacturability of engineering products.
5) Participate in the Engineering Change Control Process.
6) Review of procedures and work practices relative the the Engineering Change Control Process to streamline manufacturing activities.
7) Provide support for new product transfer/introduction projects into manufacturing.
8) Review Engineering problems and generate solutions as
required and contribute to corrective/preventative action as appropriate.
9) Provide Product support to the Purchasing department and the identification and qualification of new vendors where required.
10) Maintain documentation inline with Randox Quality Manual objectives.
11) Contribute and support the Design for manufacturing Methodology with the relevant stakeholders.
Essential Skills and Experience
ESSENTIAL:
1) Educated to a degree/HND level in Engineering or Technology,
2) Minimum 2 years experience in a manufacturing environment
3) Desire to learn and explore new technologies
DESIRABLE
1) Experience of manufacturing & Design of electromechanical assemblies
2) Experience of reviewing and appraisal of engineering documentation/specification.
3) Knowledge of ISO13485, BS888, IPC and GD&T would be beneficial
About Randox:
Randox Laboratories is passionate about improving global health and saving lives through the development of innovative and pioneering products. Through our commitment and the skill of our people we have grown to be a world leader in diagnostics for clinical healthcare, toxicology, food security and providing quality solutions to over 145 countries. In order to serve our growing international markets we require high calibre applicants with scientific, engineering, software and broader business skills – including sales, marketing, logistics, finance and many more.
Central to the Randox ethos is our drive to improve healthcare worldwide and every one of our staff plays a vital role in this aim.
---