Maintenance Worker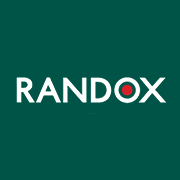 Employer Information
Randox
E: recruitment@randox.com
T: +44 (0) 28 9442 2413
Maintenance Worker – (Job Ref: 21/AVMW)
Randox Laboratories is currently recruiting for a Maintenance Worker to provide support to our new drop boxes. The role will provide a talented and enthusiastic individual with an excellent opportunity to pursue an exciting and attractive career as a Maintenance Worker. The role will involve monitoring, maintaining and installing/deinstalling our extensive drop box network.
The successful candidate will need to be flexible to work 5 days overs a 7-day rota and to work out of hours for emergency call outs. This role will also require extensive travel throughout the UK.
The Role:
• Randox have 116 drop boxes throughout the UK and we have plans to increase this 300 in the coming months.
• The successful candidate will be on the ground to install and deinstall these when required as more and more customers refuse to install.
• To review locations prior to installations as well as monitoring the condition of them to prevent graffiti damages and prevent any reaching poor condition.
• Maintaining our click and collect buildings once they are introduced to the market.
• To assist in the current mobile lab sites across the country to ensure they are fit for purpose at all times.
Your Profile:
​​​​​Essential
​​​​​​​
• Maintenance background.
• A willingness to travel extensively.
• A positive attitude with the drive and work ethic to meet targets.
• The drive and ability to work on their own initiatives as well as part of a team.
• Excellent communication skills.
• Excellent time management and organisational skills.
• A valid/clean driving license.
About Randox:
Randox Laboratories is passionate about improving global health and saving lives through the development of innovative and pioneering products. Through our commitment and the skill of our people we have grown to be a world leader in diagnostics for clinical healthcare, toxicology, food security and providing quality solutions to over 145 countries. In order to serve our growing international markets, we require high calibre applicants with scientific, engineering, software and broader business skills – including sales, marketing, logistics, finance and many more.
Central to the Randox ethos is our drive to improve healthcare worldwide and every one of our staff plays a vital role in this aim.
---