Lead Officer – Tourism Innovation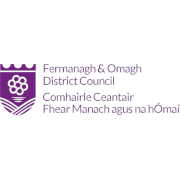 Employer Information
Fermanagh & Omagh District Council
E: hr@fermanaghomagh.com
T: 0300 303 1777
Service Area:
The post will report to the Chief Executive in the first instance and will also work to support the CE and Director of Regeneration and Planning in the various tourism components of the Mid-South West Growth Deal. The primary purpose of this new post is to deliver innovative change within and across the Council's variety of tourism endeavours to ensure that we play our full role to maximise the tourism potential for the district.
The postholder will be required to enhance existing and build new relationships between the Council and all relevant external stakeholders, including the Tourism Industry, identifying and securing new funding opportunities, developing, implementing and monitoring new tourism governance structures and provide a roadmap for future growth and development of tourism within the district.

Key Purpose of the Post:
To support the Chief Executive and the Senior Management Team in the strategic management of the Council contributing to the development of and ensuring the delivery of the Council's Vision and strategic outcomes.
To provide strategic and operational leadership across this service/function area and to ensure appropriate measures are implemented to ensure efficient and effective performance management and continuous improvement and transformation of the service/function.
To support the Chief Executive in the leadership, management and delivery of transformational change and integrated working across the organisation.
​​​​​​​Handwritten Forms can be returned to the HR Department at either:
The Townhall, 2 Townhall Street, Enniskillen, Co Fermanagh, BT74 7BA
The Grange, Mountjoy Road, Omagh, Co Tyrone, BT79 7BL
​​​​​​​
Application forms must be returned no later than 12 noon on Friday 22nd October 2021​​​​​​​.
Temporary
Closing date: Friday 22 Oct 2021
Salary: £43857
Apply for job
---