Lead Assessor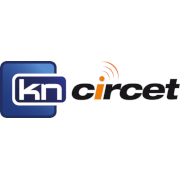 Employer Information
KN Circet
E: recruitment@kncircet.ie
T: +353 (1) 457 5000
KN Circet are currently on the market for a Lead Assessor to join our Training & Accreditation team and provide full support to the Training & Accreditation Support Manager
As Lead Assessor, you will possess a full understanding of the Civils / Copper & Fibre network and will take ownership for identifying, setting up and maintaining Assessment & Training needs, mainly relating to the Openreach Network aspect of the Direct & Sub-Contractor workforce.
Responsibilities as Lead Assessor include:
Manage and process all Operative Accreditations as required by relevant stakeholders.
provide input to the Operational Delivery teams with general queries in relation to compliance.
Manage and process all customer training/accreditation requests as required.
Liaise with Suppliers / Sub-Contractors management to manage and process team & individual accreditation requirements.
Ensure timely input of all completed documentation via Admin Support teams.
Carry out occasional field quality audits to support SHEQ team.
Advise Operational Delivery teams with regards to the Openreach Accreditation portfolio.
Provide help / support and guidance as required with the Induction process.
Monitor the compliance of the Operational Delivery teams with Openreach Training & Accreditation requirements, BT/Openreach Network standards and specifications, and the Traffic Management Act.
Ensure that all accreditation documentation is completed and submitted in a timely manner through approved/agreed methods.
Provide input to the Operational Delivery teams with general queries in relation to compliance.
Health & Safety Obligations:
Fully understand and implement the company safety policy and procedures.
Ensure that the programmes for the contracts are successfully delivered in a Safe, Quality and On Time Manner.
Ensure that a 'Right First Time' culture is adopted and developed throughout the business.
Help drive compliance to any regulatory measures that may apply to the works and operations that KN undertake.
Skills & Experience required:
2+ years' experience in the telecoms or utilities industry.
2+ years' experience in training.
Experience designing and implementing curricula preferred.
Excellent team building, organisation and leadership skills.
Company car and fuel card.
Excellent career progression opportunities.
---