Kitchen Porter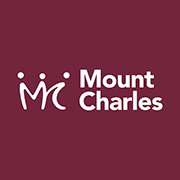 Employer Information
Mount Charles
E: hr@mountcharles.com
T: 028 9032 0070
Mount Charles Ireland are seeking to employ a Kitchen Porter to join our team in Department of Health, Dublin
Location: Baggot Street Lower, Dublin 2
Hours of work: 20 hours per week, Monday to Friday 10 am – 2 pm
​​​​​​​
Rewards:
Permanent contract
Hourly Pay rate 12 euro per hour
20 days paid holidays plus bank holidays
Training & Development
On-shift Meals Provided
Uniform Provided
Responsibilities:
Maintaining a high level of operational hygiene in the kitchen area
Cleaning & storing pots, pans, and general kitchen equipment
Dealing with stock rotation and deliveries
Complying with all company and legal procedures relating to food safety, hygiene, health and safety, and personal requirements
A close working relationship with the team is important to these roles.
Personality Fit:
Attention to detail in all aspects of the work.
Leads by example and lives our values.
Enthusiastic and passionate about our customer service and reputation.
Self-motivated, working independently and on own initiative.
Flexible with a positive, can-do attitude.
#jobs.ie

---