Junior Commissioning Engineer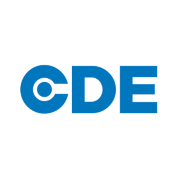 Employer Information
CDE
E: recruitment@cdeglobal.com
T: +44 28 8676 7900
CDE is now seeking to appoint a Junior Commissioning Engineer to join the team. Reporting directly to the Head of Commissioning.
This position is based in Cookstown, Northern Ireland but may require some travel given the global profile of our work.
Job Purpose
To commission designated projects assuring that all systems and components of the plant are installed, tested, operated, and maintained according to the operational requirements of the customer and delivered in a safe and orderly manner.
Please note, this job description is not exhaustive as other duties may be required to fulfil the requirements of the role.

---