IT Support / Training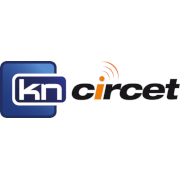 Employer Information
KN Circet
E: recruitment@kncircet.ie
T: +353 (1) 457 5000
KN Circet are recruiting an IT support lead in Northern Ireland to lead on the implementation, training, and support of our key IT solutions for both our back office and field teams. You will work with our major programmes team to lead on the timely role of our leading-edge technical solutions to meet the needs of our current and future client programmes. This is a pivotal role as our back office and field crews will be dependent on your in-depth technical knowledge of both bespoke and of the shelf IT solutions used in KN Circet.
Primary Responsibilities:
Single point of contact for all IT support requirements for our back office and field-based teams.
Work closely with the KN Circet programme teams to ensure crews (especially in the field) have sufficient training and on KN Circet's field force workflow management tools.
Provide on-site IT support for crews on the field.
Provide back-office IT support for our planning, programme, and audit teams.
Assist with the business analysis of new IT requirements to assist with the effectiveness of the KN Circet Operations as is contuse through its journey of growth.
Represent KN Circet Northern Ireland on regular IT development forums to ensure new IT requirements have are being prioritised with the Head of IT development in Ireland.
Participate and provide sign-off in the user acceptance testing of new IT deployments for KN Circet Northern Ireland.
You will use your wider technical skills to provide day to day support of the KN Circet teams in Northern Ireland, ranging from Microsoft office suite of products to IOS and in-filed Apple products.
You will help with the preparation and maintaining of training manuals for users.
You will be an integral part of the major programmes team.
You will have responsibility of ensuring our teams are trained and confident in using KN Circet's IT solutions.
Explore and examine emerging technologies to enhance the effectiveness of the KN Circet IT offering
Requirements for the IT Support Lead role are:
Preferable but not essential HND or Degree in computer science or equivalent qualification.
This role requires excellent verbal and written communications skills. You must be able to share your technical knowledge and be able to communicate with colleagues throughout KN Circet Northern Ireland who will be less technically capable.
Be willing to travel to sites throughout NI to provide IT support.
Experience and confident with the use and support of Microsoft office tools especially Outlook, Teams and Excel.
Good problem solving & analytical skills to logically work through IT issues.
Familiarity of the day-to-day activities for building and installing fibre networks.
Familiarity with the scope of common in field force workflow management tools.
Previously working experience within and IT or Training teams.
A passion for improving operational efficiency through IT solutions.
---