IT Support Intern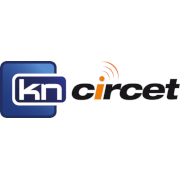 Employer Information
KN Circet
E: recruitment@kncircet.ie
T: +353 (1) 457 5000
As IT Support Intern, you will be involved with a variety of support and project activities. These will include monitoring and maintaining an organisation's computer systems and networks, diagnosing any hardware or software faults with these systems, leading on IT projects in the area, supporting new rollouts of processes and ultimately solving issues either in person or over the phone.
Responsibilities as I.T Support include:
You will be dealing directly with employees and customers who have technical problems such as trouble with their email accounts, forgotten passwords or viruses as well as managing projects and assisting the operation with IT related issues.
Installation & configuration of a company's computer hardware operating systems and applications
Maintenance and monitoring of computer networks and systems
Controlling time management
Help define project scope, goals and deliverables
Logging the queries of customers and employees
Analysis of call logs in order to discover any underlying issues or trends
Diagnosing and solving hardware or software faults
Testing and evaluating new technology
Managing reports and necessary documentation
Responding to calls in a timely fashion
Following instructions, either written or in diagram form, in order to set up a system or fix a fault
Experience and knowledge required:
Excellent problem-solving skills
The capacity to work well within a team
Attention to detail
Logical thinking
Expert knowledge in how operating systems and software works
Interpersonal skills as you will regularly be in contact with colleagues and/or customers
The ability to prioritise your workload
The capacity to clearly explain a technical problem to a customer/colleague
Outstanding listening and questioning skills
Although a degree is not strictly necessary, a degree in one of the following subjects would be preferred:
Business IT
Project Management
Business Systems Engineering
Software Engineering
Internet Engineering
Computer Software Development
Computer Networking & Hardware
Computer Science
---