Irish Language Unit Manager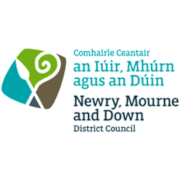 Employer Information
Newry, Mourne & Down District Council
E: recruitment@nmandd.org
T: 03301374025
Main Purpose of Post/Job Summary
To be responsible for managing the Irish Language Unit and implementation of the Council's Bilingualism Policy. This will include implementing and maintaining an Irish Language Strategy to support, encourage, deliver and progressively realise Irish language related strategic actions and key outputs and outcomes internally within Newry, Mourne and Down District Council, the local area, regionally and nationally.
Duration of appointment
Permanent
Hours of Work
Hours of work are: 37 hours per week.
The post holder must be prepared to work outside normal office hours, including evenings, weekends, and Public and extra Statutory Holidays for which the appropriate payment will be made or time in lieu granted if relevant.

---