Import Administrator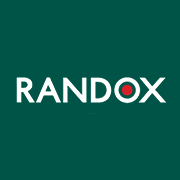 Employer Information
Randox
E: recruitment@randox.com
T: +44 (0) 28 9442 2413
Import Administrator – (Job Ref: 21N/IARP)
This is an exciting new role, whereby we require a highly motivated and enthusiastic person to work within the Supply Chain Management Department.
Key Responsibilities:
Responsible for arranging the safe and prompt delivery of items that have entered through customs. Providing Customs Declarations for goods received to ensure relevant duties and taxes are paid. Interface with the hauliers, suppliers and Buyers to gather information required for customs declarations to be provided to relevant authorities. Monitoring departmental mailbox and provided clearance instructions to hauliers for goods in transit. Working with hauliers and the Buyers to improve delivery timeframes and minimise product delivery discrepancies. Review open purchase orders, negotiate delivery dates with suppliers, consolidate shipments, seek solutions to shipping problems; and inform appropriate teams of delivery status. Assist the team in following up on open orders and expediting delivery through improvement of transit process. Review haulier's to improve delivery timeframes and achieve better performance and also generate weekly/monthly/quarterly Delivery Performance Reports to monitor their performance.
Essential Criteria
Qualified to degree level (at least 2:2) (Relevant Supply Chain experience may also be considered in lieu of a degree)
Previous industry experience such as Expediting/Buyer or Customs Clearance Agent
Knowledge and experience in shipping and receiving procedures. Must be able to interpret shipping documents, invoices, packing slips, inventory documents
Understanding of INCOTERMS
Excellent communication skills (verbal and written)
Strong MS Office skills with Excel, PowerPoint, Outlook, and Word
High level of organisation and ability to work on own initiative
Excellent attention to detail
Able to work with a team
Excellent planning skills
Excellent problem solving abilities
Motivation and drive to achieve and exceed individual and team KPIs
Desirable Criteria
Experience in using SAGE 500
Experience in using the TSS portal for completion of Supplementary Declarations
Understand the principles of lean manufacturing
Buying experience
This is a unique opportunity to join an innovative international company in a growing industry that can provide career security and genuine advancement opportunities for those who show potential.
About Randox:
Randox Laboratories are passionate about improving global health and saving lives through the development of innovative and pioneering products. Through our commitment and the skill of our people we have grown to be a world leader in diagnostics for clinical healthcare, toxicology, food security and providing quality solutions to over 145 countries. In order to serve our growing international markets we require high calibre applicants with scientific, engineering, software and broader business skills – including sales, marketing, logistics, finance and many more.
​​​​​​​
Central to the Randox ethos is our drive to improve healthcare worldwide and every one of our staff plays a vital role in this aim.
---