HSEQ Advisor (NBI)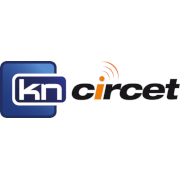 Employer Information
KN Circet
E: recruitment@kncircet.ie
T: +353 (1) 457 5000
Main Purpose:
To ensure high standards of HSEQ are attained and continually improved and to ensure all HSEQ legal obligations are met.
Key Responsibilities:
Development of the HSEQ Management system, in line with ISO 45001, ISO 9001 and ISO 14001
Ensuring compliance with HSEQ statutory duties is achieved
Reporting to management on the performance of the management systems and any need for improvement
Ensuring the promotion and awareness of customer requirements throughout the organisation
Key Result Areas:
To support the delivery of the HSEQ strategy for KN Circet and to assist in achieving continuous improvement in HSEQ performance across all parts of the company
To provide assurance to the Senior HSEQ Manager and the Directors, by means of appropriate monitoring and intervention, that operations fulfils its obligations under HSEQ legislation
To support the development of KN Circet culture as the organisation rapidly expands and changes
Oversee, monitor and evaluate the operation of HSEQ performance across the region, working with senior management as appropriate
To offer competent advice on HSEQ Matters to the company and its staff
To ensure that all worksites are fully compliant with legal HSEQ obligations
To develop and instigate HSEQ initiatives
Ensure continual improvement and develop, in conjunction with the Senior HSEQ Manager, HSEQ leading and lagging indicators and KPI's.
Key Tasks:
Completion of Construction Stage Plans, Pre-Qualification & Tender Documents, Emergency Response Plans, Client Reports etc;
Development & implementation of HSEQ policies and procedures;
Approval, monitoring and reviewing of all sub-contractor works;
Writing risk assessments and method statements;
Site audits & inspections including external audits for 45001, 14001 & 9001;
Assisting with Occupational Health issues;
Assisting with Leading and Lagging Indicators to improve company performance including KPI's;
Engaging employees for consultation and communication;
Training – undertaking internal training including inductions, toolbox talks etc;
Providing advice and assistance to the Contract Managers, Operational Team Leads, Front Line Manager's etc on practical management of site work and HSEQ management systems;
Reporting directly & promptly to the Senior HSEQ Manager on all matters;
Producing and implementing HSEQ Procedures, Work Instructions, Forms and other site documentation;
Reviewing site HSEQ documentation to ensure it meets legal requirements;
Ensuring records of incidents are maintained and investigations undertaken to establish the root causes and that controls are in place to avoid a reoccurrence;
Driving continuous improvement and implementing initiatives to promote best practice at all times.
Core Skills:
Preferably BSc (Hons) Occupational Safety & Health, NEBSOH Diploma or Higher Diploma in Occupational Safety & Health or equivalent;
Minimum of Graduate Member of IOSH and current CPD, Preferably CMIOSH;
Fluent in Microsoft packages;
Good standard of written English essential.
Knowledge & Experience;
Previous experience in the following DNO frameworks:-
Ø Distribution and Transmission Power Networks
Ø Civils
Ø Sub-stations
Ø Telco

---