Helping Hands (Temporary)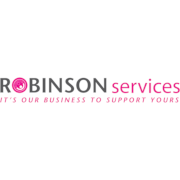 Employer Information
Robinson Services
E: jobs@robinson-services.com
T: 028 9442 9717
HELPING HANDS (Temporary)
Location – Forestside Shopping Centre
Hours of work – 16 hours per week
Days of work – Various
Times of work – Evening & weekends
Hourly rate – £8.91 per hour
The Centre currently has a vacancy on one of its customer services team. We deliver what is recognised to be excellent customer service and we wish to continue to do so with "your help and support". Whilst experience in a similar role is desirable what is more important is a positive attitude, a customer focussed approach and a can do spirit.
The main purpose of the role include:
To ensure the full implementation of the Customer Services strategy throughout the centre
Greeting, assisting and directing members of the public in a professional and cautious manner.
Presenting at all times, a smart, alert, visible and approachable presence.
Promotion of centre gift cards or any other centre promotions.
Leasing with centre retailers.
You will also be answering/making calls.
You will be using a computer a good part of the day doing social media posts, sending emails, & looking up spreadsheets.
Helping customers with our mobility service
Selling gift cards, radar keys daily which means you will be handling cash.
Conducting shift handover procedures at the start and end of each shift to ensure all matters of concern or note occurring during a shift are passed on for the purposes of service.
Essential and Desirable Criteria:
Customer Service Training – desirable
Computer literate, word, excel and outlook – essential
Good numeracy skills – essential
So apply today and we look forward to meeting you.
Robinson Services is an equal opportunities employer
Please note that some of our roles may be subject to appropriate Access NI clearance

Temporary
Closing date: Tuesday 25 May 2021
Salary: £8.91
Apply for job
---